The year is 2020, the planet is Earth, and digitalization is the absolutely hottest topic around here since a few decades back. As an aspiring tech startup, you already understand that building a fairly good software solution is simply not enough anymore - you need to shoot for being outstanding.
And you also know something else - that there is one single, particular step from "fairly good" to "outstanding" in 2020, it's called Artificial Intelligence.
Feeling a bit lost about where to begin and how to proceed with implementing it into your digital product? We will try to shed some light on the subject and its essential aspects.
What are Artificial Intelligence and Machine Learning all about?
Put (really) shortly, Artificial Intelligence (AI) refers to a variety of processes that are carried out by a machine, and that we presume to require "human-like" intelligence. Those include basic reasoning, data and pattern interpretation, self-improvement, and learning.
Machine Learning (ML) is one of the most commonly used types of AI. It is a sophisticated type of software, able to access and analyze data on its own and come up with precise pattern predictions, without being specifically programmed to do so.
As you may have heard, this is an actual game-changer for many tech companies, as well as their customers. The good news is that AI/ML are not solely attributes of the "tech giants" - not at all. All you need to do is plan it thoughtfully, do it properly, and win it!
Why implementing AI into your product?
The list of advantages that AI and ML can bring along for your product, your clients, your growth hacking game, your revenue and your business image is worth an entire article on its own, yet we can briefly mention the most obvious perks of staying on top of the digital wave:
More detailed, meaningful and useful insights of your own enterprise, based on systematized and algorithm-derived data.
Time and cost effectiveness, since in specific cases AI/ML can practically do the job of an entire company department in the blink of an eye.
Greatly improved customer experience, based on various additional benefits such as personalization, context-based content, and intelligent process optimization.
Polishing your business image, because let's face it - AI is the next level of digitalization, and whoever implements it, becomes just… Well, next level.
We guess there is no need to convince you further, because you already did your homework. So, let's quit philosophizing about it and talk about the real deal - where do you start?
How to determine the proper application of AI/ML into your product?
Planning in advance, business investigation and product testing are easily the most important prerequisites for success, and that's why we are going to pay some special attention to them. The "do it now, think about it later" approach may be a part of some inspiring success stories, but honestly, the chances are one in a million and less. So, instead of trusting your lucky star, you better get down to business and figure some things out first.
Gather data & identify pain points
You can't find a solution if you did not define your problem first. AI has the capacity to forecast user demands, optimize the price of your product, enhance its personalization, detect fraud attempts, or cut in-house costs in the long run. So according to your company statistics, what seems to be keeping you away from quicker growth? Answering this question needs to be your most fundamental priority and as much backed by data as possible - no gut feelings here.
Come up with the proper AI solution for your pressing issues
Determining your own use case of AI/ML needs to be packed with reliable data and aimed towards adding value to your product. Once you've identified your pain points (let's take for example high churn rates) and determined their solution (probably higher personalization based on customer behavior prediction) - you have already done an essential part of the work.

Now is the time to evaluate your capabilities wisely and reach out to an external set of experts in case you need to. Those may include AI/ML developers, data scientists, or UX specialists. A "one man show" is not always a winning bet, so get yourself covered now instead of having to entirely re-think your approach later.
Determine the expected ROI of your AI MVP
Hopefully, your tech startup business plan or at least your key metric strategy include a Key Performance Indicator (KPI) that you are constantly monitoring. Now is the time to link your AI implementation intent with your KPI and try to estimate the expected Return of Investment (ROI) in the long run. How do you do that?\ \ First of all, perform a careful impact analysis by trying to assess the outcomes that the change of your product may result in. This is not a bare speculation, but rather a thorough, data-driven estimation.\ \ A well-performed impact analysis should take into consideration the number of customers in your target, their potential behavior, the pros and cons they are going to experience, and the ways to improve their experience.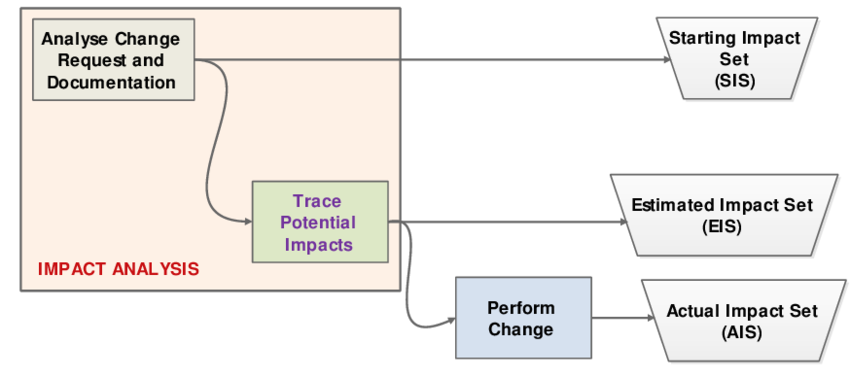 Once done with the impact analysis, you can move on to the business value estimation - something you've probably done before even launching your product in the first place. Shortly, it means answering the question "What to give to people that will make them first come to me, and then stay with me?" Is it comfort and security? Is it monetary value? Is it exclusivity and additional benefits? Remember - implementing AI or ML into your product is not all about yourself. Focus on how it will help your customers and partners, and do your best to promote their best interest.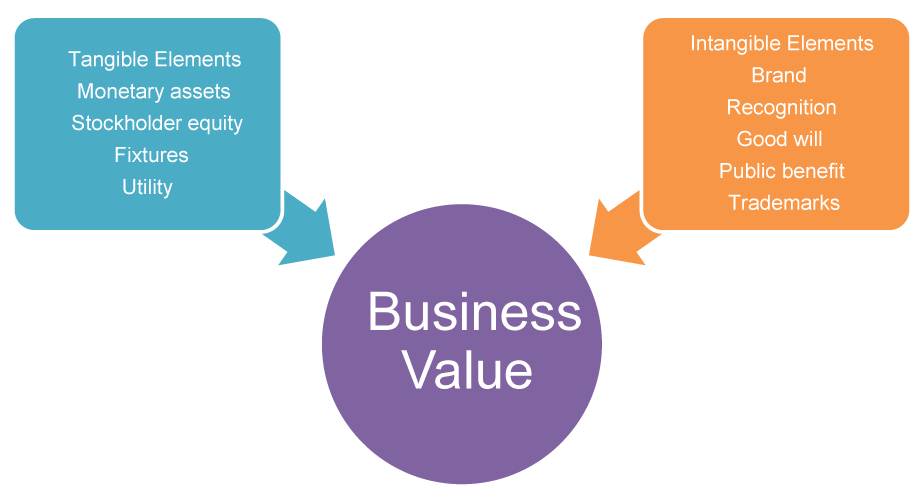 Being able to grasp the bigger picture of your company stats, your revenue goals, and your customer satisfaction rates, will help you make the most of upgrading to an AI-enabled digital product. Your ROI, on the other hand, will be the most solid motivation to do the math before you go.
Determine your success metrics
Now that you got a deeper understanding of your own endeavor, it's time to meet the final boss - the mighty metrics. They should reflect both the performance of the AI/ML algorithms themselves, and their overall impact on your general business accomplishments.\ \ The first one is kind of a data scientist black magic, that follows MAE, RMSE, and other mysterious abbreviations beyond the perceptions of mortals - you'd need the help of your trusted AI experts to determine which of those matter in your specific case. Anyway, the latter should closely follow to your main business objectives and indicate how the process of AI implementation is affecting them. Need to learn more about the tech startup growth metrics that actually matter? We hope you didn't miss our article we dedicated precisely on this important topic.
Experiment and perform A/B tests
This is where imagination and hypotheses meet reality, to form the product you have been dreaming about all along. Gladly, conducting experiments is not a trademark of growth hackers, so gather your specialists and start searching for the best incarnation of your AI implementation. A/B test different variations of its functionalities, feature architecture, design and interface; take your time and don't settle until you reach the optimal configuration.\ \ Once the testing is done with, the final countdown may begin. Mentally prepare your marketing team for the huge push you'd need to do in order to educate your existing and prospective customers about your new sexy AI features… and may the force be with you!
A bonus advice is to always try to improve your AI-boosted product further, and don't ever start experimenting with improvements, even when you launch it on the market. Implement positive and negative signal buttons into the product, seek constant feedback from the users, analyze the number of subscribers and the churn rates post AI implementation, and be wise enough to follow the signs.
Learning from the best - startups that are already riding the AI wave
Google, Facebook, Spotify and AirBnb are some of the tech giants traditionally mentioned in various case studies about the use of AI and ML. Yet we believe that you don't need to have billions of dollars in order to be brave, creative, and farsighted enough to take the risk. So we've gathered a couple of AI wins performed by tech startups just like yours. All it takes is solid preparation, a devoted team, and a bit of courage. What happens next will be definitely worth it.
CivilCops
CivilCops is a social intelligence startup, which launched less than two years ago, in April 2017. The company designs civic-tech solutions that contribute to the easier communication between citizens and governments regarding the efficiency of public service delivery. This becomes possible thanks to a continuous, AI-powered feedback loop - CivilCops engage ML algorithms to figure out the nature of the citizen complaints, group them according to various criteria, and then send them directly to the most suitable government representative.

Ashish Sharma, co-founder and CEO of CivilCops states that "Our technology allows citizens to reach their government representatives at a click of a button. The team devised AI chatbots and voice interfaces which can be integrated with major platforms like Google Assistant, Facebook Messenger, Twitter or Amazon Alexa, so that it is easier for the citizens to talk to their own governments."
Remember when we talked about business value proposition? Those guys obviously did a great job coming up with one.
Revuze
Revuze is another hot NY based tech startup that challenges the status quo by implementing AI into their marketing & customer experience insights product.
In a nutshell, Revuze uses the technology to perform two crucial tasks. The first one is gathering tons of information from different sources such as social media posts and comments, online business reviews, email communication, surveys, and call center data. Trivial as it sounds, this feature alone is worth a few working hours of work daily, if performed by a human being.
But then it comes the second (and better) part - Revuze implements a Machine Learning algorithm that monitors keywords, interprets their contextual use, and then makes an adequate judgement about the user's experience. Then all this huge data easily becomes a ready-to-grasp list of topics, trends, and comprehensible feedback in real-time.
And this, ladies and gentlemen, is how you eliminate an entire department to replace it with a cutting-edge, AI-boosted digital product. Well played, Revuze, well played.
ChatbotPH
ChatbotPH keeps it classic by engaging AI in one of the business tasks that AI and ML revolutionized most fiercely in recent years - customer service.
This brave tech startup from the Philippines offers the business an opportunity to hack customer communication with an AI-driven chatbot that responds to different inquiries, provides a live chat option, answers comments on social media, enables automatized transactions, and more. It is integrated with the most influential messaging apps and social networks, making the product widely acceptable for business with different target groups and marketing strategies.
ChatbotPH creates the perfect digital customer service agent for a company - one that can successfully respond to their customers' most common questions and issues, in real-time. The product uses ML to "educate" and improve the chatbot in the process of responding - with every next customer, its answers become more helpful, better informed and backed up with even more data.
And there we go, acknowledging the difference between a "fairly good" and an "outstanding" digital product. Intelligence always makes a difference.
Inspired to grow? Stay tuned on the BetaPeak blog for more trending tech topics, valuable pieces of actionable advice and inspiring tech success stories.